Customer-Focused... Solution-Driven

Solutions for Government & Industry
Transform Data, Improve Processes and Meet Strategic Objectives
Technical Expert Consulting uses information technology to streamline business processes and transform data streams into actionable information. Our expertise and consulting experience enable TEC to understand your mission and deliver optimal solutions. By using TEC's services, our clients are able to increase operational efficiency and make informed decisions.
Technical Expert Consulting delivers IT solutions to federal, state, and commercial customers. We specialize in Data Management and Business Intelligence. We use information technology to help clients streamline complex processes, integrate data, identify trends, measure performance, and drive operational and strategic decisions.
Technical Expert Consulting supports the complete software development life cycle.
We provide experts with an average of 20 years of IT consulting experience and deliver proven and scalable solutions. We are committed to helping our customers achieve their goals on time and within budget.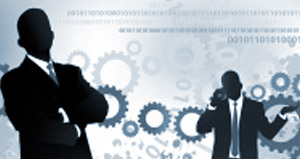 TEC Customer Testimonials
"Deliverables on time or ahead of schedule."
"Service delivery smooth and organized."
"Great management...and resource allocation for contract performance."